Vimedix Ultrasound Trainer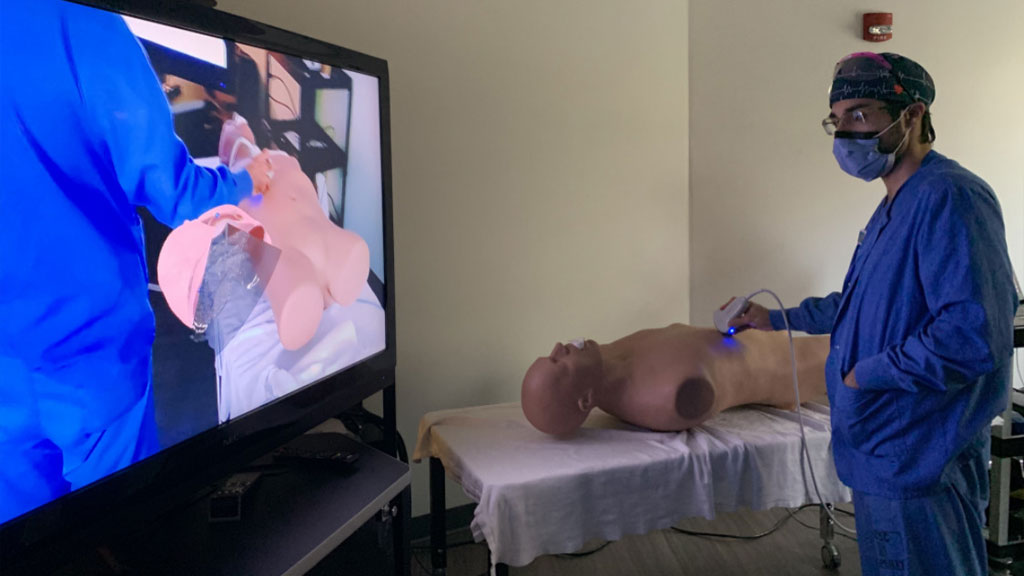 The Vimedix from CAE is a high-fidelity simulator that facilitates the learning process for cardiac, lung, and abdominal systems – all on one common platform. With its software and manikin-based system and live, remote learning features, Vimedix accelerates the development of essential psychomotor and cognitive skills for ultrasound probe handling, image interpretation, diagnoses and clinical decision-making.
Enhanced 3D/4D scanning and multiplanar reconstruction (MPR) visualizations which allows ultrasound trainees to train across multiple disciplines and build upon their expertise, for battle-ready clinical preparedness – all from one single platform.
Highlights:
The only ultrasound simulator to offer volumetric scanning in real-time with detailed views of the normal heart and advanced pathologies.
Integrated performance metrics allow faculty to track students' progress over time.
Remote learning capabilities integrating video conferencing platforms, simplified visual capture for virtual curriculum, remote learner scanning experiences and presentation tools.
Invaluable diagnostic and monitoring guidelines on cardiac, pulmonary and abdominal structures.
Self-Directed learning with a range of instructional content such as ICCU lectures, Target Cut Planes, students tailor their user experiences for optimal learning.
Augmented Reality (AR) immersive training with the Microsoft HoloLens 2, anatomy and structures leap to life to accelerate learning and retention.