Standardized Patient Program
Standardized Patients are people who represent the patient community. They can be students, artists, retired teachers, postal workers, law enforcement – members of our community. They are trained to accurately and realistically re-create the history, physical findings, and psychological and emotional responses of the patient in a clinical setting or situation in a safe environment. Standardized patients are also trained to provide feedback on the experience they had to improve interpersonal skills and effective communication.
St. Luke's Standardized Patient Program represents a diverse ethnic and racial demographic of people ranging in age from 18-80 years old. All requests for standardized patient programs must go through the Simulation Center.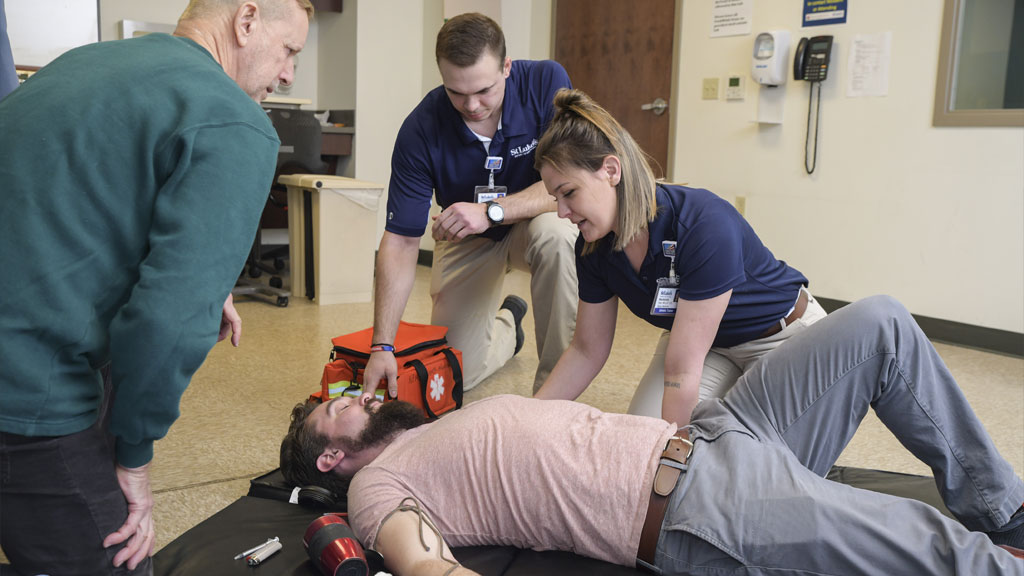 Standardized patients can be used in educational sessions such as:
Learner Evaluation
Objective Structured Clinical Examination Sessions
Patient Experience
Standardized Patient Session Case Portrayal
In addition to the Standardized Patient Program we also have Standardized Participant services. Standardized participants can be used in educational programs for the following:
Live Performances
Marketing
Print Models
Ultrasound Models
Videos